NEXT SEMINAR !
MARCH 1 - 7, 2020



Artwork by Jean-Luc Bozzoli

Read the description below for details on this seminar.

Join us in Kona, Hawaii for a week of CONTACT with our joyful
Star friends and the playful pods of Spinner dolphins.

Join Joan Ocean, Jean-Luc Bozzoli and the Spinner Dolphins as we enter Higher Consciousness together.

_______________________

____________________

~ ~ ~ ~ ~ ~ ~ ~ ~ ~ ~ ~ ~

THE THREE A'S:
AQUATICS, ANDROMEDANS AND ARCTURUS

March 1 - 7, 2020




The Overseer, by Jean-Luc Bozzoli


Image by Frank Fleecs

"The Andromedan Female" by Elaine Thompson, author of To Andromeda and Beyond.




Whales pics by Lisa Denning

Included: Daily Gatherings at mountain high, Sky Island Ranch in Kealakekua (Hawaiian for pathway of the gods), one afternoon at the beach, four 4-hour boat trips with lunch to swim with the dolphins and watch Humpback whales, nights with our loving Star friends, meditations, outdoor fire circle, time traveling, cetacean messages for you, releasing old beliefs, entering Temporal Realities, enjoying our Spiritual Mastery on Earth. Meeting the benevolent friends of the Earth by spinning into their Molecular Geometry to acknowledge, experience, visit, share and learn from other positive civilizations that exist in parallel dimensions. Evenings around the sacred starlit portals, surrounded by Love.


Airport: Kona International Airport at Keahole (KOA)


Opening Time: 1:00 pm on March 1st at Sky Island Ranch, home of Joan Ocean and Jean-Luc Bozzoli. 


Not Included: Accommodations, transportation, meals. Rental cars can be shared among our wonderful guests. Upon request we will send you the emails of other participants and also a list of some of the lodging B & Bs near the Ranch so that you can contact them. We will also send you directions to Sky Island Ranch.


We are looking forward to our wonderful time together.




BALANCE : $995.00  (due on or before February 1st)

CHECK THE DROP DOWN MENU FOR PAYMENT OPTIONS

You may pay by PayPal, credit card (MC & VISA) or
Send checks & money orders in U.S. funds to:

Dolphin Connection - Joan Ocean
P.O. Box 102
Captain Cook, Hawaii - 96704 - USA
808/ 323-8000

~ ~ ~ ~ ~

TRAVEL  INFORMATION

Make your flight reservations to the Big Island of Hawaii, the KONA-KEAHOLE INTERNATIONAL AIRPORT (KOA). 


                                                                            
Please bring your snorkeling gear and wear your bathing suit to this first meeting. We will go to the lagoon to have a swim and to help you with your snorkeling equipment.

The driving directions from the airport to Sky Island Ranch are also enclosed in our Packet of information.

You will need a car during the week for transportation to and from the Ranch for our gatherings, for traveling to the boat harbor as well as for meals and shopping. If you would like to share a car with other participants, let us know and we will help you contact them by giving you their email addresses.

You may bring your own snorkeling gear or rent it (mask, snorkel and fins) at Jack's Diving Locker (1-808-329-7585) 75-5813 Ali'i Drive, Kailua-Kona 96740.  Please make sure your fins are snorkeling fins, not scuba fins which are usually bigger and heavier. Socks or swim socks are recommended to avoid blisters.  And we recommend the IMPULSE brand snorkel. Tell them you are in the Joan Ocean Group to get a discount on rental gear.

On the day of departure, the Seminar ends at 12:00 noon.  Please allow time in your schedule for checkout, gear return and travel to airport when making your flight reservations. 

~ ~ ~ ~ ~ ~ ~ ~ ~ ~ ~ ~ ~
IN OUR SEMINARS WE WILL ENTER A SPINNING FIELD-OF-ENERGY TO ACCESS AND EXPLORE OTHER DIMENSIONS OF LOVE, CARING, KINDNESS, SHARING, COMPASSION AND SPIRITUAL AWARENESS .


The dolphins and whales have revealed to Joan how to enter other parallel realities and mingle with the loving people who live there, in frequencies that differ from ours. 

____________

Dear Friends,
You are often on my mind and in my heart, especially when I recall our mutual love for the dolphins and whales. I am grateful for the joy we have shared.

We have come to the time of REMEMBERING... the time we have waited for. Human and Cetacean species gathering, to raise awareness on Planet Oceania. Swimming eye to eye with the dolphins, merging with their essence, we receive their gifts of unconditional love. And then, that gift is passed on to other people we meet, creating a wonderful sequence of loving events that encircle the globe.

Please join me and Jean-Luc plus the Dolphin Connection staff to experience one of these exciting and inspirational seminars.

With love,


Joan Ocean

Artwork illustrations throughout by Jean-Luc Bozzoli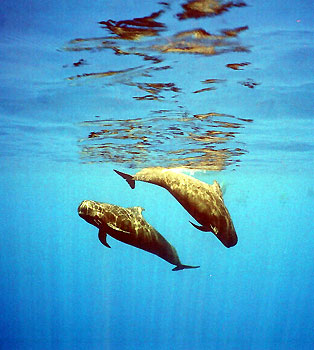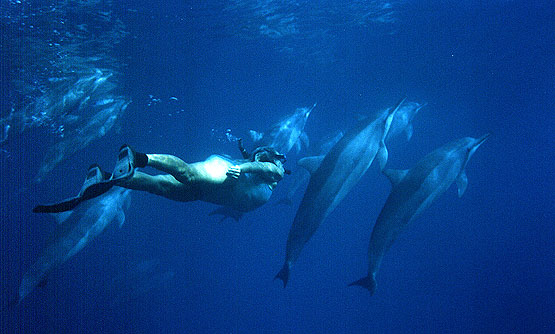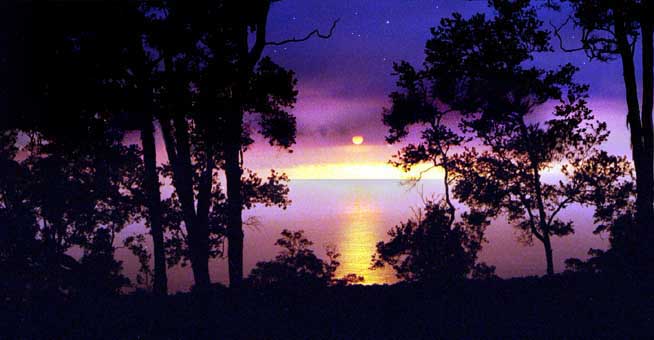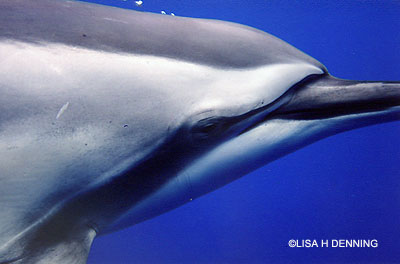 Here's Lisa's clip of Hearty the friendly dolphin showing us his sucker fish...
______________________________________
In the year 2020, we welcome you to the lush tropical abundance of Hawaii's Big Island, where we have been led to live peacefully in times of remarkable, extraordinary changes. Come enjoy the beauty of nature, sun and stars in Kona-Kealakekua, where we host our week-long excursions into higher consciousness.
These gatherings are for people who would like to enter the next phase of their spiritual work. There are positive changes of great magnitude, unfolding now. We will share many inspiring messages with you. This new and life-changing information will bring you tremendous joy along with physical and spiritual gifts of fulfillment as we experience the new Wisdom Timeline on our planet.


.


Here at Kealakekua ("Pathway of the gods") we honor the significance of that Hawaiian name. Entering the deepest places of spiritual wisdom, we open communication with dolphins, whales, star friends, animals, nature spirits, butterflies, birds and multi-dimensional, 5th realm, finer-frequency beings of Light who respond to our loving presence. They are here. You can quietly enjoy their company.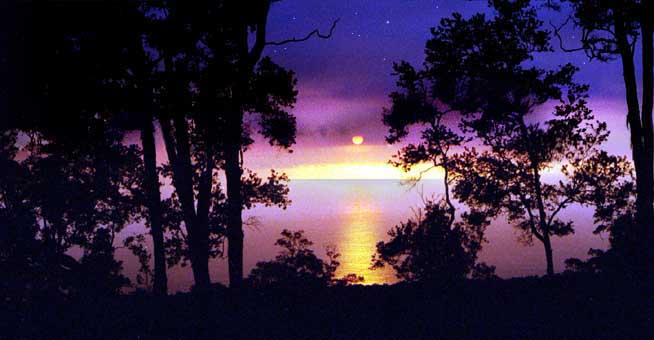 We will swim with different species of playful, curious dolphins traveling in large pods and riding the bow wave of our boats. Playing with them in the ocean waters, merging with their essence, we are transformed by their love and joy.
__________________________________________________________



photo by: Lisa Denning







Join us in these warm clear Hawaiian waters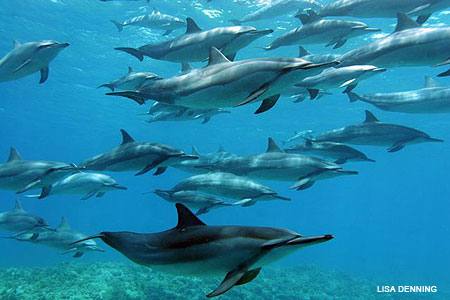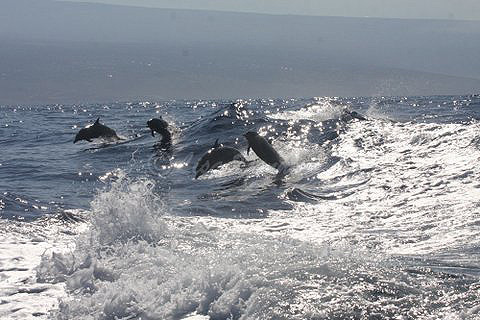 There are many pods of Spinner dolphins in these waters year round. They know our boat and they will come to meet us. The Pilot whales live here year round as well and when our friends, the local fishermen give us a call, we will be able to locate and swim among the Pilots.

.
It is an exceptional time to come to Hawaii and meet the cetaceans who have many messages for humanity during this important period in our timeline.
The dolphins and whales are supporting us with their messages and their holosonic tones. Just as the songs of the birds in the Spring cause the grass to grow and the flowers to bloom, so it is that the cetaceans send us their sounds to heal, activate, communicate and merge with our dreams and intentions; energizing us. We will enjoy their company in the warm ocean waters where the soundwaves move through the salt water easily, into our fluid bodies, inspiring us and reviving memories of our wonderful multi-dimensional lives with them. This ability of the cetaceans to communicate holographically to us and transmit higher consciousness frequencies will assist us in expressing our love as we teach and share with each other.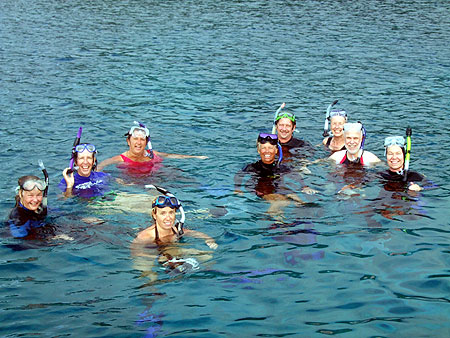 .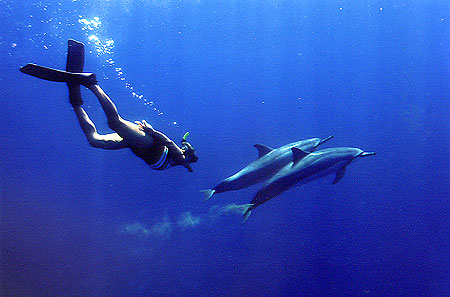 We can explore various, successful timelines and learn to jump back and forth between them which can be very useful during times of weather anomalies and life changes…... always seeking to improve ourselves and our world.

In the protection of this sacred space, surrounded by the mighty Ohia trees, we convene to harmonize with each other. This is the ideal setting for laughter and relaxation as we swim, sun and sit under the stars around our fire circle in the cool, mountain air, focusing upon the beauty of the mutual reality we are creating.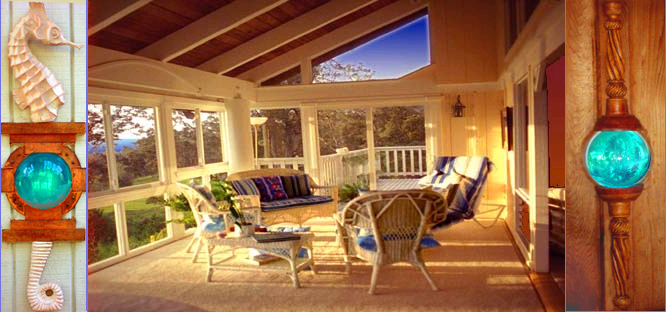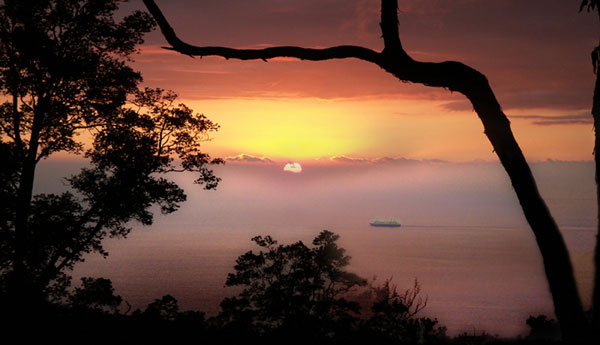 __________________________________________________________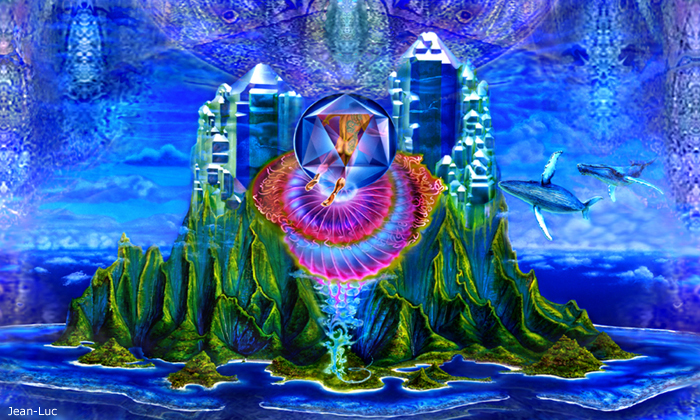 "We stand, every day and every night, in the very presence of a power so incomparable as to
make the senses reel. Happily this power --- the intelligence behind all the marvels of the sky ---
is a benevolent one. The person who pays attention will hear, deep within their soul, a quiet and
friendly voice saying:
'This, and so much more, is yours to share.'"
— Vernon R. Harris
*WHAT ARE THE HEALTH BENEFITS OF SWIMMING IN OCEAN WATER?
Joan Ocean
Dolphin Connection International
Joan Ocean, M.S. is internationally known for her work in the field of human-dolphin and whale communication. In 1984, she co-founded with Jean-Luc Bozzoli, Dolphin Connection International, an organization that explores the advancement of human consciousness, biophysics and spirituality. Her bestselling books are: Dolphin Connection: Interdimensional Ways of Living & Dolphins into the Future, published in more than ten languages.



For the past twenty-eight years she has traveled to oceans and rivers around the world to visit with many species of dolphins and whales. Studying cetaceans through respectful interactions with them in their natural habitats, Joan has been welcomed into their pods. She experiences their sonar and sound frequencies as acoustic images and reverberating tones, which heal and expand human potentials. These sound frequencies, interact with the intelligence in the cells of our bodies and activate our inner wisdom. Contact with dolphins and whales brings us into Dolphin Dreamtime where we experience an expanded state of higher consciousness.

With a Master of Science degree in Psychology, Joan is a shaman and scientist who understands that dolphins and whales, living unlimited lives in the ocean, immersed in the Noetic codes, with brains more complex than the human brain are the teachers in these human-cetacean interactions.

Ms Ocean has determined that the cetaceans are able to resonate with our personal and individual patterns as we swim among them in the ocean. She believes they are using our neurological and emotional programs as the medium for communication. It is through our feelings and intuition that we are able to access their transmissions. The cetaceans living in the salt water are masters of frequency. They can read our intentions, motivations, desires and universal patterns. Their Noetic codes merge with the consciousness of the ocean while we swim among them. Once we begin to experiment with this ourselves, moving into their world, we can access vibrational-frequency-environments that exist beyond Time. Once beyond Time, we can travel anywhere in the local Universe. Joan and the dolphins have been visiting the many futures of planet Earth and using the knowledge obtained there to awaken people to the powerful significance of their own futures and its relationship to their present lives. Ms. Ocean's latest work takes us into parallel realities to visit other successful timelines of ourselves, bringing back from this experiential journey to our present reality, new creative decisions and life choices positively involving and evolving Earth and humanity. www.joanocean.com
Jean-Luc Bozzoli
Dolphin Connection International and Eye Within Studio : www.eyewithin.com
Jean-Luc Bozzoli is co-founder of Dolphin Connection International. Jean-Luc is a French artist living in the Pacific Islands for the past 40 years. He has spent thousands of hours immersed in the holographic undersea world of wild dolphins and whales, sharing the wisdom and the visions awakened within him, through his art.

With an innate fascination for the wonders of Nature, he always could see beyond physical nature, beyond Macro and Microscopic. In 1984 after an invitation to gather with many of the world Shamans in Ojai CA, Mr. Bozzoli drove through most of California presenting Art Shows. There he met Joan Ocean in San Francisco.
That summer, following an " Interspecies Communication" expedition with the Grey and Orca whales in the Canadian wilderness, Jean-Luc and Joan began traveling extensively to share Jean-Luc's visionary and inspirational Art Films and Joan's dolphin experiences/messages to audiences at conferences, theaters, resorts, churches, healing centers, universities, aquariums and homes worldwide, making many friends along the way.

Jean-Luc's unique and beautiful art includes the cetaceans, and advanced sacred geometries which transmit the experiences of colorful animated miracles of transformation -- morphing, evolving and touching our hearts with Beauty and ancient ethereal memories. Jean-Luc is the producer of audio-visual presentations entitled: Dolphin Connection; Starseed; Transmuteo and his latest films of Dragons and Whales. This art reflects the inner world of advanced multi-dimensionals. It is their finest communication with us, at the cellular level. In the process it gently moves us beyond our limited linear reality. Over the years Joan and Jean-Luc were invited to swim with dolphins in many locations, worldwide, and to experience their high-frequency communications directly as holographic sonograms.
Since 1989, living on the tropical island of Hawaii, combining sustainable garden living with residential workshops while producing art and books, Joan and Jean-Luc continue to share their inspired work from the dolphins and whales who reside here, as well as communing with the ultra dimensionals of parallel worlds. www.eyewithin.com & www.joanocean.com
REGISTRATION INFORMATION
You may pay by PayPal, credit card (MC & VISA) or
Send checks & money orders in U.S. funds to:
Dolphin Connection - Joan Ocean
P.O. Box 102,
Captain Cook, Hawaii - 96704 - USA
Telephone: (808) 323-8000
Seminar Deposit Information:
All seminars require a deposit and a
signed liability waiver to reserve your space.
DOLPHIN CONNECTION CANCELLATION POLICY:
No refunds will be given for late arrivals or early departures or if improper documentation results in denied plane boarding. In the event of a cancellation for Seminars in the USA, we will refund the money paid for the seminar, less the cancellation and service charge fees listed below.

If You Cancel Hawaiian Trip:

In the event of a cancellation, more than 30 days prior to the seminar start date, you will receive a full refund minus a $100 cancellation fee.

If you cancel less than 30 days, but more than 7 days prior to the seminar start date, you will receive full refund minus a $200 cancellation fee.

If less than 7 days prior to seminar start date you will receive full refund minus a $400 cancellation fee. This is due to the unlikely possibility of filling your guaranteed space on such short notice.








DOLPHIN INFORMATION

Since 1988 Joan has been swimming with wild Spinner dolphins in Hawaii. She has witnessed births and come to know the babies. Many of the dolphins we will meet have been Joan's friends for a long time; they have names based on identifying marks and are happy to swim among people. This behavior of the dolphins has grown out of years of developing trust together which continues to be reinforced by the gentle interactions we have with the pods every day. This is a friendship we value and choose to maintain.

| | |
| --- | --- |
| The way we interact with dolphins is to become like a dolphin when entering the water. This means mimicking their behavior. ~~~If for example, they are joyful and playful, we laugh, dive and somersault with them. If they are quiet, we are meditative and slow with them. Then we do not dive right above them or startle them in any way. We let them approach us and softly swim among us. We swim in the same direction, never cutting directly toward them, but becoming a member of the pod and turning and diving slowly and evenly whenever they do. Very deep communications occur. | |

The dolphins do not want you to touch them. If you reach out they swim away. To keep them close to you, swim with your ams at your sides and propel yourself along by kicking your fins only. Mimicking their sounds is recommended. They appreciate your attemps to talk to them in their language.

When we leave the coastline by boat to meet the dolphins in the deep blue, we acknowledge the dolphins as the masters of the seas and we follow their lead. We enter the water when they have brought us to a safe bay or place in the ocean. When they are ready for us to swim among them, they mill around the boat, waiting for us.

IT IS GREAT FUN!







________________________________
Recommended: the DVD "Humpback Whales with Joan Ocean, MSc.
DVDs BY VISIONARY ARTIST, JEAN-LUC BOZZOLI
________________________________________________
Recommended reading for all seminars:
Two books by Joan Ocean,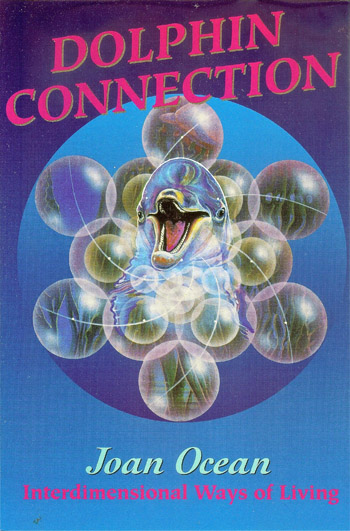 .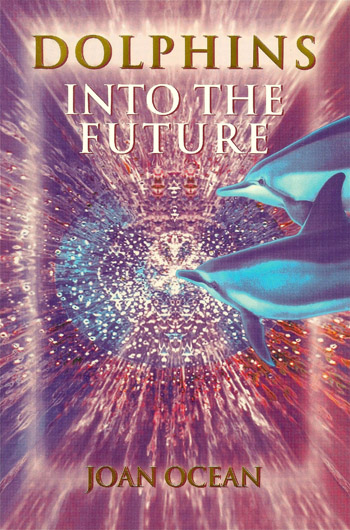 Dolphin Connection, Interdimensional Ways of Living
& Dolphins Into The Future
Dolphin Experiences with Joan
on an open Boat




For people who will not be able to attend a seven-day program, Joan offers a four-hour morning boat adventure to seek the wild dolphins and if invited, swim among them. The dolphins come to our boat and swim among us 97% of the time.

To meet and swim with Joan reserve a space on a boat with her by contacting our Dolphin Connection office. The morning boat trips will be four hours long and will visit the dolphin pods that play and travel close to the western shoreline of the Big Island. We often swim among the Spinner, Spotted and Bottlenose dolphins, Manta Rays, Eagle Rays, Pilot whales and sometimes the gentle and toothless Whale Sharks. There is always so much to see and enjoy in the warm waters here, year round.


Telephone: (1) 808/ 323-8000 OR eMail: Joan@JoanOcean.com



Please include your email and/or telephone number for us to contact you regarding the directions to the boat, snorkel gear information, suggestions of what to bring, etc.

The cost for individual boat trips is US$175.00 per person.


Available here online:
Payment by credit card (Master Card or VISA only)
Payment by PayPal

Please contact the Dolphin Connection office for larger groups.

Joan and Jean-Luc invite you to come and swim in quiet waters

to re-dream your life and your path.

If you are longing for a rejuvenating time in nature, just for you, with dolphin friends to energize and bless your wonderful

lifestyle, come join us in Hawaii at...


Sky Island Ranch

How to live in Harmony with Nature and People.
Come to Sky Island Ranch on the Big Island
and explore sustainable gardening.
eMail Jean-Luc at JeanLuc@eyewithin.com

~~~~~~~~~~~~~~~~~~~~~~

Thank you for your interest and support!


The Light of the Whale and the dolphins by Jean-Luc Bozzoli

JOAN OCEAN SEMINARS

P.O. Box 102, Captain Cook, Hawaii 96704 USA

Telephone: 808-323-8000


Groups are always happy after dolphin play!

[ Home ]