PLEASE NOTE: THE U.S. GOVERNMENT HAS MADE IT ILLEGAL TO SWIM WITH THE HAWAIIAN SPINNER DOLPHINS AS OF OCTOBER 28, 2021

JOAN OCEAN SEMINAR SCHEDULED IN HAWAII:

December 4 - 10, 2021

We truly are One with the dolphins and whales who we have come to know and love over the decades of being with them. They love us too. It is palpable, a feeling so intense it is tangible in the water.  We play together.  Sometimes sharing leaves as toys back and forth, diving and catching. A pod of people and a pod of cetaceans all in love with the ocean and with each other.

Join us in Kona, Hawaii for one week or for two individual seminars.
(December 4-10 and December 11-17)*****



This week we will enjoy CONTACT with our lighthearted Star friends and the sentient, beautiful ocean.

__________

December 4 - 10, 2021

7 days, $1600 per person

joan@joanocean.com
1-808-323-8000

_____________________________

A MESSAGE FROM JOAN,

The Cetaceans are beings of pure love. They do not know of evil.  And as they entered the oceans of Earth, they brought their love and friendship with them.      

All around the world, people felt love for the dolphins and a deep intuitive desire to connect with them. To do that, human beings had to enter a different environment than earth and air. They had to leave the land and prepare themselves to be water people. Often having to wear special equipment such as snorkel masks and fins, to enter this new environment and meet the dolphin and whale families. 

Upon meeting the cetaceans, they found an ancient civilization that looked exceptionally different than the human race. And yet, humans were not afraid. They felt a symbiotic connection to them. It was a meeting of advanced ocean beings.  Regardless of the differences in physical appearance, the loving frequency of the  cetaceans was predominant and expanded the love in the hearts of the people who met them. 

____________________________________

Dolphins went back in time to enter our timeline. They came here to enhance the consciousness on Earth, to assist us. Many of us humans, have also traveled back from higher density domains. We have a lineage with the Earth from our parallel Gaia incarnations as the deities of Mu and the Golden Light Years of Atlantis. We are re-connecting with each other and with our resonant spiritual vibes of pure love, here on this sacred island. We are ready to be of assistance to this beloved planet Earth. 

Our Seminar will share the cetacean information about all of this; as we remember..…
We have within us a divine spiritual Love, that we have not been able to fully express, within the societal confines of this current 3-D world. We have so much to give. 


As the whales communicate: "We have arrived in many different galaxies and on many planets to share our love and dedication to a higher consciousness, the Universal Oneness, the Source. 

We are One with you. We did not come with force or in war, but we came as spiritual beings who could demonstrate the power of pod mind, the power of positive thinking, of being joyful and thereby creating a joyful world. In this way, we befriended many civilizations who wanted to ascend, who wanted to learn more about our abilities to materialize matter from what you think of as emptiness. 

All of the matter we create is imbued with love. In this way we gently change people to evolve their divine mind. To release angry feelings and sorrow, and to understand that you have the power to live a life of contentment, compassion and fulfillment. We are happy to be sharing these times of magnificent beneficial changes on planet Earth with you."  

_________________________________

December, 2021 is a land-mark time on planet Earth. These weeks in Hawaii on Planet Earth escalate us into another magnitude of importance. When we meet in December, it is because the Hawaiian dolphins, the migrating Northern Pacific humpback whales and our dear Galactic neighbors are seeking our loving presence… the Sirians, Arcturians, Andromedans et al..

With the latest data about upcoming events on and off planet, and our roles and purposes as Earth's Transition Team, we have work and play to do together.

The cetaceans have long awaited this evolutionary moment, while observing us, meeting with us world-wide in oceans and seas, entering our Dreamtime and our meditations. They Knew!!  

Waiting for  us to assemble at this time of great spiritual manifestation and joyful celebration. We will come together while all the Old… slips gracefully away ….      
Our new highly advanced understandings guide us to our latest, essential, masterly, universal expressions of 5th density awareness re-awakening now within us.

________________________________

Obviously there is more going on than meets the eye! 

I have learned that this eye-to-eye contact with a dolphin or a whale is an experience of receiving information from them. They are masters at expressing refined vibrational frequencies.  Living as a sentient race in the enhanced conduit of water, they communicate to us through this saltwater environment directly into the water element that constitutes over 75% of our human/water bodies. In addition the sentient ocean water molecules are communing with us…  more about this in the Seminar. 


Receiving it directly, sometimes I experience it as images or pictures in my mind; vibrations I am receiving from the Holographic Universe.
 
My understanding of this way of communicating is that we receive vibrational frequencies, packed with information, to us with full knowledge of our ability to translate their waveforms into pictures or thoughts in our own mind. We humans can interpret what is sent. It comes as translatable frequencies. Reading our minds, they choose the vibrational stories that we know and remember as we convene.  Memories that ignite and excite us, sending them to our subconscious mind, knowing we will receive, translate and care about these heartfelt messages. 

In the ocean there is a greater field of consciousness that envelopes us all. We are immersed in the sentient Oceanic and Universal Mind that is alive and accessible. Bridging our worlds together. 
Great JOY and WISDOM surrounds us!

Seven days (Saturday to Friday). Daily experiences in the ocean.
Cost: US$ 1600.00
Deposit to hold your space: $600. Balance due before November 10th.
Not included: Lodging, Transportation and Meals. 
We will send you some ideas of places to stay. Rental cars may be shared.
Airport: Kona International Airport at Keahole (KOA)

PLEASE NOTE: THE U.S. GOVERNMENT HAS MADE IT ILLEGAL TO SWIM WITH THE HAWAIIAN SPINNER DOLPHINS AS OF OCTOBER 28, 2021

Select Payment option from the dropdown menu below:

_________________________________________________

*******************

Also Join:

Hydee Tehana and Lisa Denning

December 11 - 17, 2021

TRANSFORMING CONSCIOUSNESS AND OUR MULTIDIMENSIONAL DOLPHINS

7 days, $1600. pp

https://www.hydeetehana.com/seminars

HOW TO REGISTER for Seminar December 11-17  —  /More Information: Email Lisa Denning at lisa@lisadenning.com or Hydee Tehana at hydee@hydeetehana.com

The Great Transformation on Earth

OCTOBER 17-23, 2021

Dolphin Seminar at Sky Island Ranch
Joan Ocean & Jean-Luc Bozzoli

SEMINAR IS FULL!



This is a gathering for people who are aware of the superconscious
intelligence of the Dolphins and Whales.
They are here as we are, to fulfill a promise, to ensure that planet Earth
is immersed in unconditional love, ineffable joy, and expansive wisdom,
as we evolve in ascending consciousne

ss together.

THIS IS A WONDERFUL, EXCITING TIME !!

We will learn where they came from, why they are here and how we
empower each other; enlightening Earth's evolutionary path into heartfelt
freedom, the wisdom of Cosmic Consciousness.

THE TIME IS NOW !!

For the past year, Jean-Luc and I have been writing a mystical book
about universal consciousness. The dolphins and whales have been our
constant companions and co-authors! We will share many of their latest
inspiring revelations when we convene on the Big Island.
With the cetaceans and our Star friends, we experience
spiritual bliss around the portal at Sky Island Ranch,
and while floating in the serene Hawaiian ocean in the sun.

Please join us if you feel called.

SEMINAR IS NOW FULL!


With Love, Joan

joan@joanocean.com
1-808-323-8000

SEMINAR IS FULL!

Join us in Kona, Hawaii for a week of CONTACT with our joyful
Star friends and the playful pods of Spinner dolphins.

Join Joan Ocean, Jean-Luc Bozzoli and the Spinner Dolphins as we enter Higher Consciousness together.

_______________________


Artwork by Jean-Luc Bozzoli

____________________

The Hawaiian Spinner dolphins demonstrated to Ms Ocean the skill of shifting vibrational frequencies to enter alternate realities. We call it "Time Travel"  although we are not going anywhere and there is no such thing as "time" upon entering advanced dimensions. We will experience this while swimming in the ocean, surrounded by the Love and Wisdom of the dolphin pods.






Included in Seminars: Daily Gatherings with Joan Ocean and Jean-Luc Bozzoli at mountain high, Sky Island Ranch in Kealakekua (Hawaiian for pathway of the gods), one afternoon at the beach, four 4-hour boat trips with lunch to swim with the dolphins and watch for pilot whales and other sea life, nights with our loving Star friends, fascinating revelations, documents, in a close, friendly setting at our remote Ranch home, meditations, outdoor fire circle, time traveling, releasing old beliefs, entering Temporal Realities, enjoying our Spiritual Mastery on Earth. Meeting the benevolent friends of the Earth by spinning into their Molecular Geometry to acknowledge and experience, visit, share and learn from other positive civilizations that exist in parallel dimensions. Many of us are visiting from the future - a parallel timeline - and due to awareness of these other advanced dimensions, we know how to express Spiritual Love.  Entering a new Spin Geometry as we swim among our dolphin friends, we will receive messages from the dolphins. And we will experience and emanate kindness, caring, sharing, compassion, joy and love while immersed in the Beauty of this our ancient Lemurian homeland. Evenings around the sacred starlit portals, surrounded by Love.  


Airport: Kona International Airport at Keahole (KOA)


Opening Time: 1:00 pm on December 4th at Sky Island Ranch, home of Joan Ocean and Jean-Luc Bozzoli. 
Closing Time: Noon on December 10th.


Not Included: Accommodations, transportation, meals. Rental cars can be shared among our wonderful guests. Upon request we will send you the emails of other participants and also a list of some of the lodging B & Bs near the Ranch so that you can contact them. We will also send you directions to Sky Island Ranch.

We are looking forward to our wonderful time together.

~ ~ ~ ~ ~ ~ ~ ~ ~ ~ ~ ~ ~

REGISTRATION INFORMATION

You may pay by PayPal, credit card (MC & VISA) or
Send checks & money orders in U.S. funds to:

Dolphin Connection - Joan Ocean
P.O. Box 102,
Captain Cook, Hawaii - 96704 - USA




Telephone: (808) 323-8000

Seminar Deposit Information:

All seminars require a deposit and a
signed liability waiver to reserve your space.

DOLPHIN CONNECTION CANCELLATION POLICY:

No refunds will be given for late arrivals or early departures or if improper documentation results in denied plane boarding. In the event of a cancellation for Seminars in the USA, we will refund the money paid for the seminar, less the cancellation and service charge fees listed below.

If You Cancel Hawaiian Trip:

In the event of a cancellation, more than 30 days prior to the seminar start date, you will receive a full refund minus a $100 cancellation fee.

If you cancel less than 30 days, but more than 7 days prior to the seminar start date, you will receive full refund minus a $200 cancellation fee.

If less than 7 days prior to seminar start date you will receive full refund minus a $400 cancellation fee. This is due to the unlikely possibility of filling your guaranteed space on such short notice.

~ ~ ~ ~ ~ ~ ~ ~ ~ ~ ~ ~ ~
IN OUR SEMINARS WE WILL ENTER A SPINNING FIELD-OF-ENERGY TO ACCESS AND EXPLORE OTHER DIMENSIONS OF LOVE, CARING, KINDNESS, SHARING, COMPASSION AND SPIRITUAL AWARENESS .


The dolphins and whales have revealed to Joan how to enter other parallel realities and mingle with the loving people who live there, in frequencies that differ from ours. 

____________

Dear Friends,
You are often on my mind and in my heart, especially when I recall our mutual love for the dolphins and whales. I am grateful for the joy we have shared.

We have come to the time of REMEMBERING... the time we have waited for. Human and Cetacean species gathering, to raise awareness on Planet Oceania. Swimming eye to eye with the dolphins, merging with their essence, we receive their gifts of unconditional love. And then, that gift is passed on to other people we meet, creating a wonderful sequence of loving events that encircle the globe.

Please join me and Jean-Luc plus the Dolphin Connection staff to experience one of these exciting and inspirational seminars.

With love,


Joan Ocean

Artwork illustrations throughout by Jean-Luc Bozzoli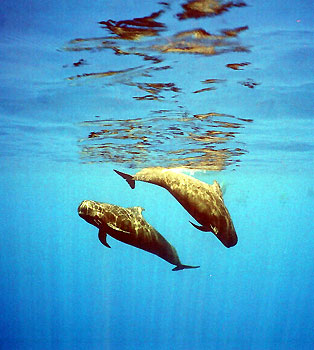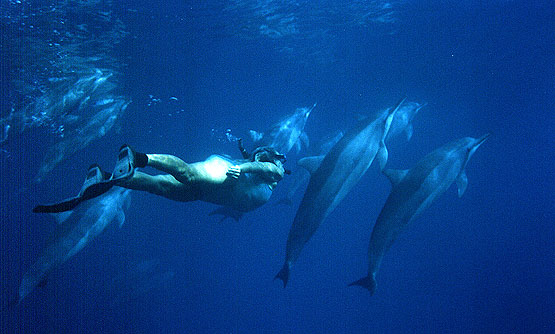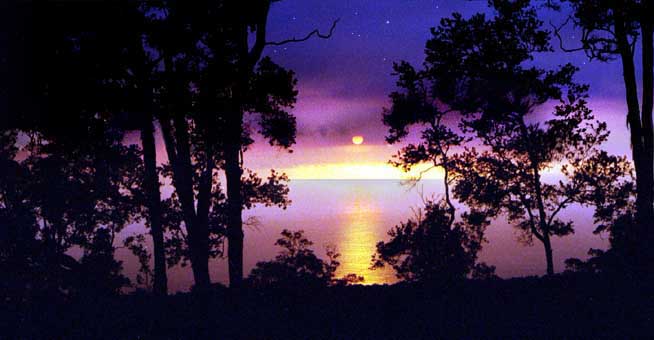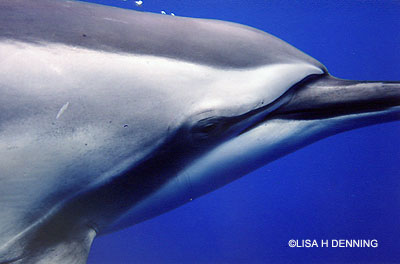 Here's Lisa's clip of Hearty the friendly dolphin showing us his sucker fish...
______________________________________
In the year 2021, we welcome you to the lush tropical abundance of Hawaii's Big Island, where we have been led to live peacefully in times of remarkable, extraordinary changes. Come enjoy the beauty of nature, sun and stars in Kona-Kealakekua, where we host our week-long excursions into higher consciousness.
These gatherings are for people who would like to enter the next phase of their spiritual work. There are positive changes of great magnitude, unfolding now. We will share many inspiring messages with you. This new and life-changing information will bring you tremendous joy along with physical and spiritual gifts of fulfillment as we experience the new Wisdom Timeline on our planet.


.


Here at Kealakekua ("Pathway of the gods") we honor the significance of that Hawaiian name. Entering the deepest places of spiritual wisdom, we open communication with dolphins, whales, star friends, animals, nature spirits, butterflies, birds and multi-dimensional, 5th realm, finer-frequency beings of Light who respond to our loving presence. They are here. You can quietly enjoy their company.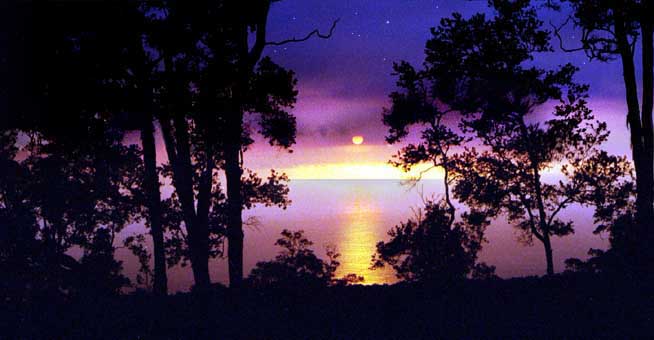 We will swim with different species of playful, curious dolphins traveling in large pods and riding the bow wave of our boats. Playing with them in the ocean waters, merging with their essence, we are transformed by their love and joy.
__________________________________________________________



photo by: Lisa Denning







Join us in these warm clear Hawaiian waters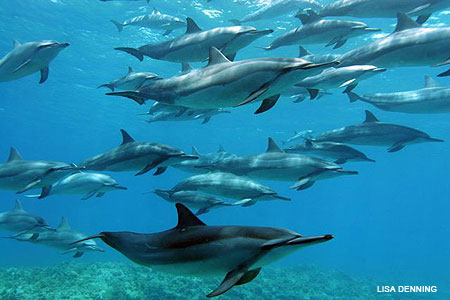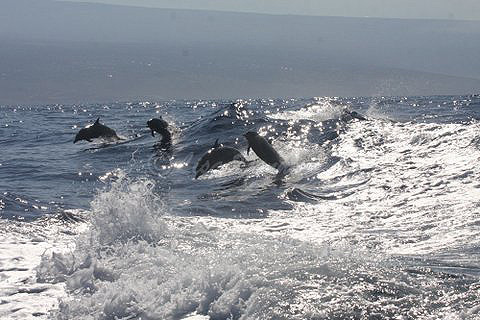 There are many pods of Spinner dolphins in these waters year round. They know our boat and they will come to meet us. The Pilot whales live here year round as well and when our friends, the local fishermen give us a call, we will be able to locate and swim among the Pilots.

.
It is an exceptional time to come to Hawaii and meet the cetaceans who have many messages for humanity during this important period in our timeline.
The dolphins and whales are supporting us with their messages and their holosonic tones. Just as the songs of the birds in the Spring cause the grass to grow and the flowers to bloom, so it is that the cetaceans send us their sounds to heal, activate, communicate and merge with our dreams and intentions; energizing us. We will enjoy their company in the warm ocean waters where the soundwaves move through the salt water easily, into our fluid bodies, inspiring us and reviving memories of our wonderful multi-dimensional lives with them. This ability of the cetaceans to communicate holographically to us and transmit higher consciousness frequencies will assist us in expressing our love as we teach and share with each other.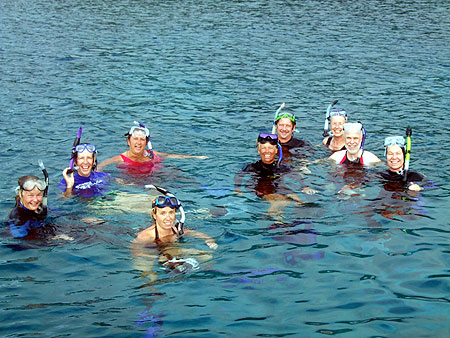 .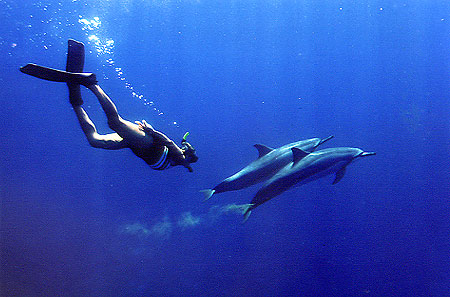 We can explore various, successful timelines and learn to jump back and forth between them which can be very useful during times of weather anomalies and life changes…... always seeking to improve ourselves and our world.

In the protection of this sacred space, surrounded by the mighty Ohia trees, we convene to harmonize with each other. This is the ideal setting for laughter and relaxation as we swim, sun and sit under the stars around our fire circle in the cool, mountain air, focusing upon the beauty of the mutual reality we are creating.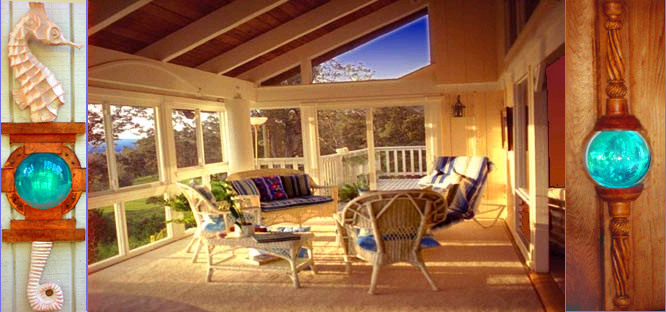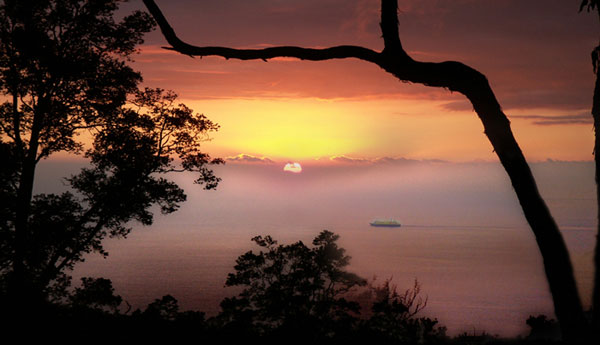 __________________________________________________________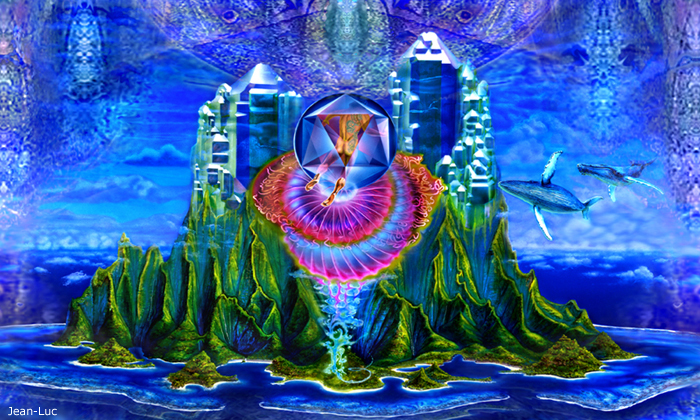 "We stand, every day and every night, in the very presence of a power so incomparable as to
make the senses reel. Happily this power --- the intelligence behind all the marvels of the sky ---
is a benevolent one. The person who pays attention will hear, deep within their soul, a quiet and
friendly voice saying:
'This, and so much more, is yours to share.'"
— Vernon R. Harris
*WHAT ARE THE HEALTH BENEFITS OF SWIMMING IN OCEAN WATER?
Joan Ocean
Dolphin Connection International



In 1978, Joan Ocean first met John C. Lilly, MD, cetacean researcher, and felt very moved by the information he shared. She offered to work with him on his underwater dolphin communication project. Although this volunteer work did not come to pass, Joan felt a connection with Dr. Lilly and his extraterrestrial experiences that seemed to stimulate her eventual relationship with the dolphins. The dolphins then began to contact Joan through meditation and expanded consciousness, but being a non-swimmer, she did not yet enter the water to meet them.

After meeting Jean-Luc Bozzoli and experiencing his dolphin-inspired, multi-media art presentation, Ms Ocean learned to swim and began swimming with cetaceans in oceans and rivers in many countries. When a California Gray whale came close to the island shores of British Columbia, and looked directly into her eyes, Ms Ocean experienced a communication between herself and the whale that changed her life forever. She understood that cetaceans around the world are trying to communicate with us. She experiences the gentle communication of the dolphins and whales as sound holography, a language that intensifies physical senses, bypasses rational-cognitive paradigms, resonates directly with our cellular intelligence, and awakens multiple levels of perception and consciousness.

In 1984, Mr. Bozzoli and Ms. Ocean founded their organization, Dolphin Connection, to explore the advancement of human consciousness, biophysics and spirituality by producing visionary films, books, artforms and Ocean Seminars encouraging friendships between people and ocean-swimming dolphins and whales. 

Ms. Ocean has led dolphin-communication workshops in many countries, including Egypt, England, former Soviet Union, India, Australia, Japan, Spain, Indonesia, Peru, Israel, Canada, Mexico, Singapore, the Bahamas, Dominican Republic and Polynesia, where she has swum among Spinner, Bottlenose, Spotted, Common, Amazon, and White-sided dolphins, also Blue whales, Fin, Right, Sperm, Gray, Sei, Humpback, Pilot, Melon-headed, Beaked, Brydes and Orca whales. She has dedicated her life to studying cetaceans by respectfully joining them in their natural habitats and becoming their friend. 
She continues to conduct daily personal research with the cetaceans from her Dolphin Connection home in Hawaii. Identifying dolphins by name and noting their family groups, Joan has befriended Pods A, B and C in Kona, Hawaii. Her video film of her daily interactions with the Hawaiian Spinner dolphins is entitled: Dolphin Connection: Open To The Sea.

Regarded as an authority on the subject of Dolphin Tel-Empathic Communication, she has developed the methodologies of her work, entitled Participatory Research, in which human and cetacean species are equally conducting research with each other. Joan has shared her research and knowledge with audiences at both the International Whale and Dolphin Conferences and The Prophets Conferences over the past ten years and has been interviewed in magazine articles and for television by such shows as, CBS' 48 HOURS program, Animal Intelligence in 1999, and the TBS [Tokoyo Broadcasting System] programs on dolphins. She has been the subject of numerous radio interviews including an appearance on the Art Bell radio show as his guest.

A Master of Science in Counseling Psychology, Joan Ocean is a psychologist, shaman and scientist who creates environments that support people in transition from one lifestyle, one dimension, and one physical form to another.

Ms. Ocean is the author of two books, published in ten languages:
Dolphin Connection: Interdimensional Ways of Living and Dolphins Into The Future.

In 1989 while swimming in Hawaiian waters, she was approached by a pod of 100 spinner dolphins who surrounded her and then continued to swim with her for two miles. Ms. Ocean understood their empathetic and sound communication through feelings, intellect and acoustic imagery. It is a meeting of the minds in all the cellular receptors of our body.

Her most recent communications from the cetaceans include a process using neuro-sonic harmonies and precise tetrahedral resonances for advancing into varying frequencies of refined, loving energies inhabited by other sentient beings. She can access vibrational-frequency-environments that exist beyond Time. Once beyond Time, we can travel anywhere in the local Universe. Contact with the free-swimming dolphins, our Star friends, and accessing our Lemurian ancestors by visiting parallel timelines of the holographic universe is the focus of  the Dolphin Connection seminars.  These experiences have been replicated artistically by Jean-Luc Bozzoli in his visionary art films.

Joan and the dolphins have been visiting the many futures of planet Earth and using the knowledge obtained there to awaken people to the powerful significance of their own futures and their present lives.
Implementing the teachings of the dolphins, Joan facilitates Week With Joan Ocean Seminars where people visit future worlds and parallel realities accompanied by the dolphins.

The evolution of human beings through gentle enlightenment and natural joy has been the center of Jean-Luc Bozzoli and Joan Ocean's work for the past 33 years. 
Jean-Luc Bozzoli
Dolphin Connection International and Eye Within Studio : www.eyewithin.com
Jean-Luc Bozzoli is co-founder of Dolphin Connection International. Jean-Luc is a French artist living in the Pacific Islands for the past 40 years. He has spent thousands of hours immersed in the holographic undersea world of wild dolphins and whales, sharing the wisdom and the visions awakened within him, through his art.

With an innate fascination for the wonders of Nature, he always could see beyond physical nature, beyond Macro and Microscopic. In 1984 after an invitation to gather with many of the world Shamans in Ojai CA, Mr. Bozzoli drove through most of California presenting Art Shows. There he met Joan Ocean in San Francisco.
That summer, following an " Interspecies Communication" expedition with the Grey and Orca whales in the Canadian wilderness, Jean-Luc and Joan began traveling extensively to share Jean-Luc's visionary and inspirational Art Films and Joan's dolphin experiences/messages to audiences at conferences, theaters, resorts, churches, healing centers, universities, aquariums and homes worldwide, making many friends along the way.

Jean-Luc's unique and beautiful art includes the cetaceans, and advanced sacred geometries which transmit the experiences of colorful animated miracles of transformation -- morphing, evolving and touching our hearts with Beauty and ancient ethereal memories. Jean-Luc is the producer of audio-visual presentations entitled: Dolphin Connection; Starseed; Transmuteo and his latest films of Dragons and Whales. This art reflects the inner world of advanced multi-dimensionals. It is their finest communication with us, at the cellular level. In the process it gently moves us beyond our limited linear reality. Over the years Joan and Jean-Luc were invited to swim with dolphins in many locations, worldwide, and to experience their high-frequency communications directly as holographic sonograms.
Since 1989, living on the tropical island of Hawaii, combining sustainable garden living with residential workshops while producing art and books, Joan and Jean-Luc continue to share their inspired work from the dolphins and whales who reside here, as well as communing with the ultra dimensionals of parallel worlds. www.eyewithin.com & www.joanocean.com
REGISTRATION INFORMATION
You may pay by PayPal, credit card (MC & VISA) or
Send checks & money orders in U.S. funds to:
Dolphin Connection - Joan Ocean
P.O. Box 102,
Captain Cook, Hawaii - 96704 - USA
Telephone: (808) 323-8000
Seminar Deposit Information:
All seminars require a deposit and a
signed liability waiver to reserve your space.
DOLPHIN CONNECTION CANCELLATION POLICY:
No refunds will be given for late arrivals or early departures or if improper documentation results in denied plane boarding. In the event of a cancellation for Seminars in the USA, we will refund the money paid for the seminar, less the cancellation and service charge fees listed below.

If You Cancel Hawaiian Trip:

In the event of a cancellation, more than 30 days prior to the seminar start date, you will receive a full refund minus a $100 cancellation fee.

If you cancel less than 30 days, but more than 7 days prior to the seminar start date, you will receive full refund minus a $200 cancellation fee.

If less than 7 days prior to seminar start date you will receive full refund minus a $400 cancellation fee. This is due to the unlikely possibility of filling your guaranteed space on such short notice.








DOLPHIN INFORMATION

Since 1988 Joan has been swimming with wild Spinner dolphins in Hawaii. She has witnessed births and come to know the babies. Many of the dolphins we will meet have been Joan's friends for a long time; they have names based on identifying marks and are happy to swim among people. This behavior of the dolphins has grown out of years of developing trust together which continues to be reinforced by the gentle interactions we have with the pods every day. This is a friendship we value and choose to maintain.

| | |
| --- | --- |
| The way we interact with dolphins is to become like a dolphin when entering the water. This means mimicking their behavior. ~~~If for example, they are joyful and playful, we laugh, dive and somersault with them. If they are quiet, we are meditative and slow with them. Then we do not dive right above them or startle them in any way. We let them approach us and softly swim among us. We swim in the same direction, never cutting directly toward them, but becoming a member of the pod and turning and diving slowly and evenly whenever they do. Very deep communications occur. | |

The dolphins do not want you to touch them. If you reach out they swim away. To keep them close to you, swim with your ams at your sides and propel yourself along by kicking your fins only. Mimicking their sounds is recommended. They appreciate your attemps to talk to them in their language.

When we leave the coastline by boat to meet the dolphins in the deep blue, we acknowledge the dolphins as the masters of the seas and we follow their lead. We enter the water when they have brought us to a safe bay or place in the ocean. When they are ready for us to swim among them, they mill around the boat, waiting for us.

IT IS GREAT FUN!







________________________________
Recommended: the DVD "Humpback Whales with Joan Ocean, MSc.
DVDs BY VISIONARY ARTIST, JEAN-LUC BOZZOLI
________________________________________________
Recommended reading for all seminars:
Two books by Joan Ocean,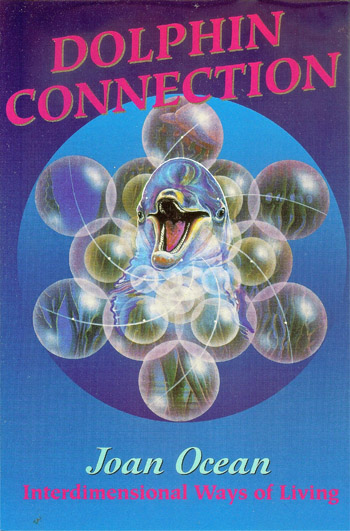 .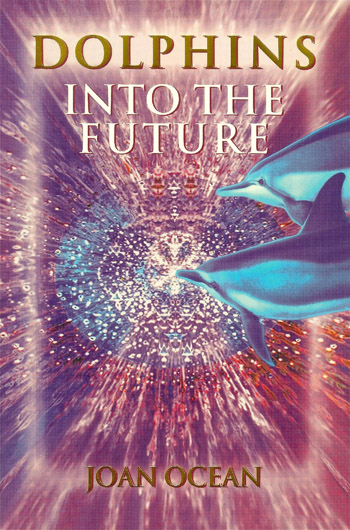 Dolphin Connection, Interdimensional Ways of Living
& Dolphins Into The Future
Dolphin Experiences with Joan
on an open Boat




For people who will not be able to attend a seven-day program, Joan offers a four-hour morning boat adventure to seek the wild dolphins and if invited, swim among them. The dolphins come to our boat and swim among us 97% of the time.

To meet and swim with Joan reserve a space on a boat with her by contacting our Dolphin Connection office. The morning boat trips will be four hours long and will visit the dolphin pods that play and travel close to the western shoreline of the Big Island. We often swim among the Spinner, Spotted and Bottlenose dolphins, Manta Rays, Eagle Rays, Pilot whales and sometimes the gentle and toothless Whale Sharks. There is always so much to see and enjoy in the warm waters here, year round.


Telephone: (1) 808/ 323-8000 OR eMail: Joan@JoanOcean.com



Please include your email and/or telephone number for us to contact you regarding the directions to the boat, snorkel gear information, suggestions of what to bring, etc.

The cost for individual boat trips is US$175.00 per person.


Available here online:
Payment by credit card (Master Card or VISA only)
Payment by PayPal

Please contact the Dolphin Connection office for larger groups.

Joan and Jean-Luc invite you to come and swim in quiet waters

to re-dream your life and your path.

If you are longing for a rejuvenating time in nature, just for you, with dolphin friends to energize and bless your wonderful

lifestyle, come join us in Hawaii at...


Sky Island Ranch

How to live in Harmony with Nature and People.
Come to Sky Island Ranch on the Big Island
and explore sustainable gardening.
eMail Jean-Luc at JeanLuc@eyewithin.com

~~~~~~~~~~~~~~~~~~~~~~

Thank you for your interest and support!


The Light of the Whale and the dolphins by Jean-Luc Bozzoli

JOAN OCEAN SEMINARS

P.O. Box 102, Captain Cook, Hawaii 96704 USA

Telephone: 808-323-8000


Groups are always happy after dolphin play!

[ Home ]