Cosmic Trio: Dolphins, ETs and People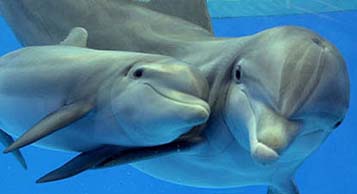 If you find yourself in Hawaii, or planning to be, you could contact Joan Ocean at Sky Island Ranch and swim with the dolphins and perhaps even see some extraterrestrial ships and enjoy the energetic company of several races of the Star Nations.

You've heard of stargates? And what about seagates? Check it out at Joan's website: ETfriends.com.

What an exciting future lies ahead for us. ~ BP
______________________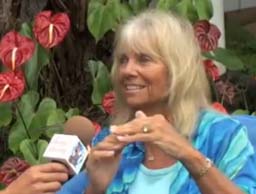 Cosmic Trio: Dolphins, ETs and People

By Mary Joyce, website editor
Joan Ocean has evolved from a non-swimmer in the late 1970s into the world's most recognized dolphin expert who's been swimming with dolphins and learning from them ever since. She's so well respected that people come from around the globe to attend seminars at her Sky Island Ranch in Hawaii.
Joan's seminars go way beyond swimming with dolphins and lectures on their extraordinary abilities. There also are group meditations which, like smoke signals on a sea of blue, appear to attract extraterrestrials. At one time or another, she and others at the ranch have been contacted by a variety of extraterrestrials including the Arcturians, Andromedans, Sirians and Pleiadians.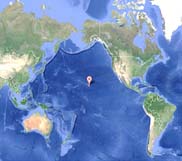 (L) Hawaii is in the middle of the Pacific Ocean and appears to be a perfect rendezvous location for dolphins, ETs and people.

During one seminar meditation, Joan recalls, "The Andromedans showed up and surrounded our group. Now those who were clairvoyant could see them very clearly and a lot of us drew pictures of what they looked like and we all saw them in the same way.

"They were here communicating with us for that entire seminar to the point it was so powerful that some people cancelled their flights to go home and stayed for an extra week just to remain with the Andromedans. So they've been very present with us and often right in the clouds above the ranch."

Joan says she has seen proof that "our Star friends" respond to people's requests to be healed.

"During the night, the loving frequencies of our advanced ET civilizations are able to interact with those of us who sincerely ask for assistance," she says. "In the morning, people feel entirely well. And because their bodies are whole again, they begin to dance and play and laugh and express their joy. They realize that their relationship with our benevolent ET friends allows this process to occur – and they are empowered by it."

"The Arcturians are my main guides and friends," Joan says but adds, "We are so connected to the Pleiadians; we take it for granted even. They are always helping people with the arts and music and dancing. They're a civilization that's not too many hundreds of years beyond our own, and of course change can happen a lot in only 100 years. But they can relate to us very well so they're wonderful ones to be in contact with."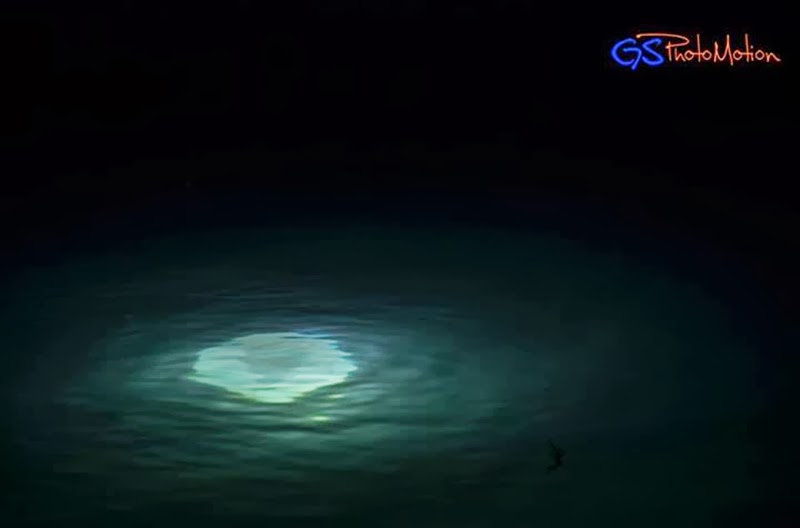 Underwater Ships

"We have a lot of sightings in the ocean," Joan says, "because we spend so much time out there, often five hours a day with the dolphins and the dolphins will take us places. I'll say sometimes when the whales are here, 'Take me to the whales' and they'll take us to the whales.
"They'll also take us to other unusual phenomena in the water so we will see lights underneath us and we will see big objects that are hovering down there that start to move around."
Early on the dolphins telepathically told Joan there are underwater vehicles in the oceans of the world and that they are in contact with them. She adds that many people also have witnessed this.
"The dolphins have confirmed that they are multidimensional and therefore in contact with our Star relatives. As ocean beings they have seen and interacted with underwater spacecraft. These ships can come out of the water or be under water and they travel all around the globe," Joan says. "These are very loving, very caring, altruistic star beings, ocean beings, extraterrestrials."
"The dolphins have said they actually go inside the ships, that there is a holding room that is like a big pool." There are drawings of this on Joan's website www.etfriends.com.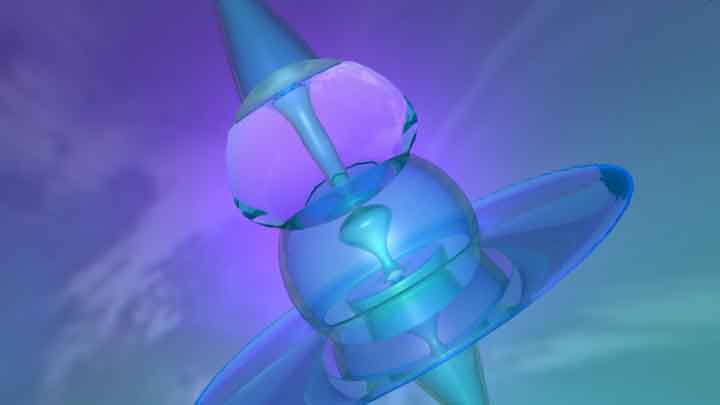 "They swim into it and while remaining in their physical bodies, they're sending information using their SONAR to the sensors and receivers in the extraterrestrial ships.

"They're sending information about the ocean, the quality of the water, about the human beings, the level of our spiritual growth — so many pieces of information that they are transmitting that they pick up when they swim with us . . . and then those dolphins will leave the ship and come back out.
"Sometimes we see an entirely new group of dolphins. Now I've been swimming with the same dolphins here for years and I know many, many of them by their markings. Then every so often we'll come upon a pod that is completely clean, has no marks at all. It's like they're brand-new dolphins, but they're adults and children and entire families and we'll look at each other – all of us people, swimmers – and say 'Where did they come from?' So we feel like they're sometimes switching out other dolphins. New ones are coming to visit and perhaps going back on the ships."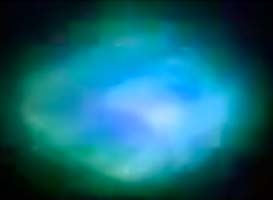 "One day we were in the water and there was this huge plasma ship underwater. It was a great big pulsing vehicle about as big as a football field. So at first, I thought, 'Well, maybe it's just algae bloom.' Right away your rational mind clicks in and you want to describe it, explain it in some rational way, but it was moving around. You could tell it had direction and that it was being moved around in the ocean with intention."


"When the dolphins swam inside it, we couldn't hear them anymore, and then we dove into it or swam into it and we could hear the dolphins inside but you couldn't hear them when we came outside.

"When the plasma ship came up really close to the surface of the water and I was in the plasma ship, I lifted my head up, out of the water, and when looking down at the rest of my body, I couldn't see it. It was in the plasma ship and had disappeared. I was actually experiencing being in two different dimensions at the same time.
"While swimming inside the ship, it was totally peaceful. The frequency in there was blissful. You just wanted to stay in there as long as you could."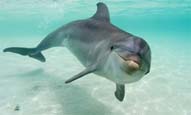 To learn more about Joan's experiences and her Sky Island Ranch upcoming seminars in December and February, visit her Seminars Page.

Original article published at Starship Earth the Big Picture: http://www.starshipearththebigpicture.com/2015/07/02/cosmic-trio-dolphins-ets-and-people/