HOME OF DOLPHIN CONNECTION -- JOAN OCEAN & JEAN-LUC BOZZOLI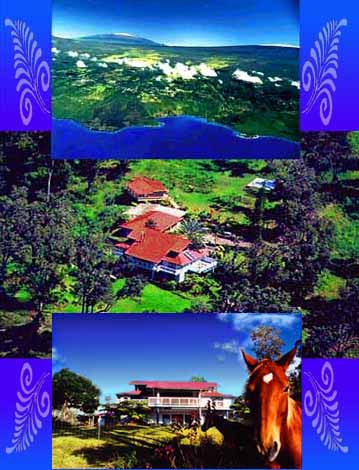 Our Sky Ranch Home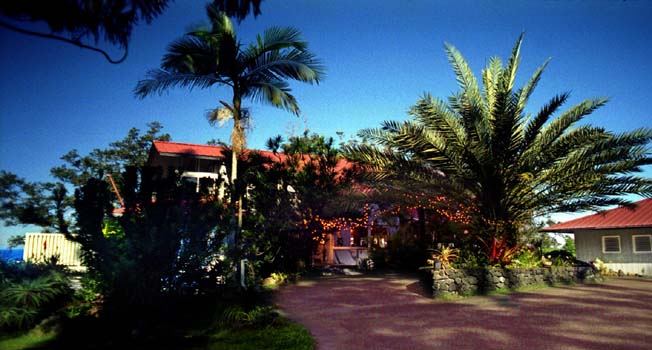 Kealakekua, Big Island, Hawaii
This is our beautiful home and retreat space on the Big Island,
2200 feet high with ocean views and native Hawaiian wildlife.


We live on a 16-acre ranch overlooking the ocean near Kealakekua Bay. A fifteen minute drive takes you to this unique swimming bay where dolphins and humans interact. The tri-level, cedar ranch house includes covered porches and lanais, spacious meeting rooms on two floors, well-equipped kitchen, country dining room, sunlit relaxation on lawn chairs outside, surrounded by rolling hills with precious donkeys and miniature horses.

Meditation sites are located at special places on the land in the shade of legendary, Hawaiian Ohia trees, luxuriant ginger flowers, fragrant guava, macadamia nut and lush fern trees. Hawaiian Hawks bless us with their presence as they circle above. Wherever you are on the land, you hear the songs of birds and see views of the shining ocean.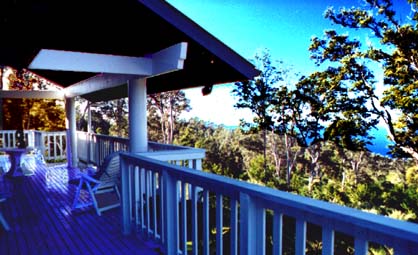 .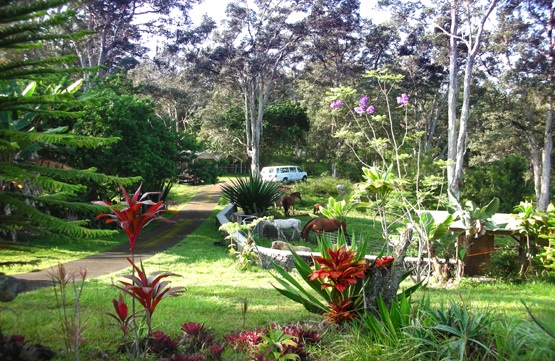 Lanai views for miles...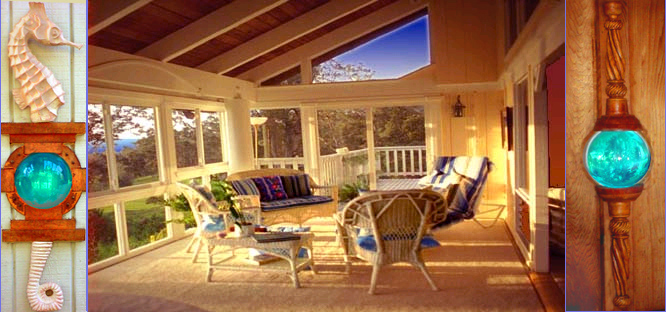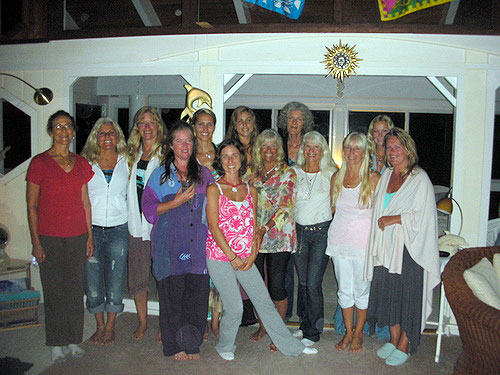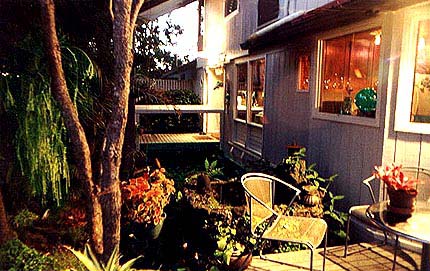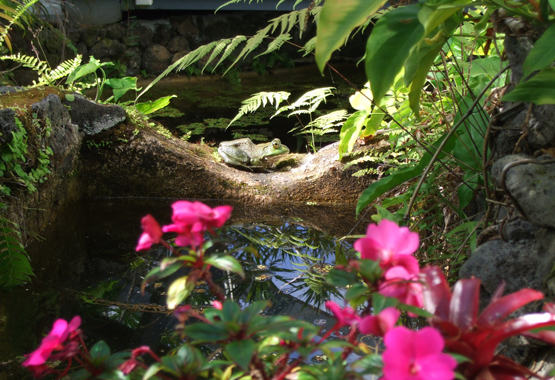 The breakfast nook garden/waterfall ... with our local green frogs.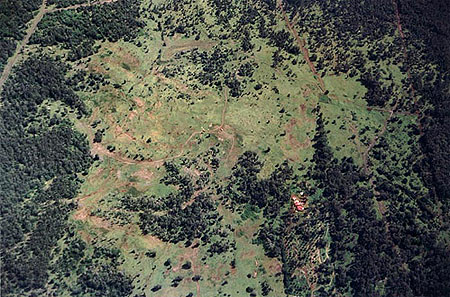 This deeply quiet island retreat also possesses powerful energy; being located at north latitude 19.5 degrees, on the slopes of beautiful, Mauna Loa. According to hyper-dimensional physics a tremendous upwelling of energy occurs at this latitude (19.5 degrees north or south of the Equator) on all planets in our solar system. The energy is very loving here and it is the contact site for present and future events, local and galactic....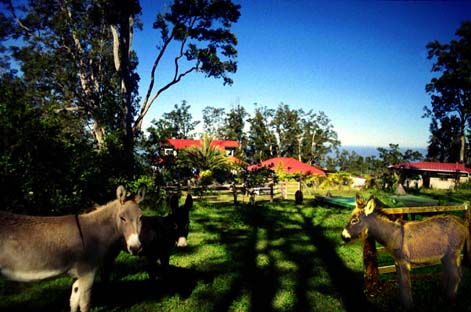 Community meetings and meditations at the Ranch bring together the human-dolphin community,
locals and people from many countries around the world.
The residents and friends, who live nearby in our human-dolphin community, gather here monthly to participate in interdimensional contact and meditation.
In the mystical atmosphere of this nurturing environment, inspiration, guidance, harmony and healing abound as we work and play together….. between land, sea and sky.
We welcome you to our home with joy.
Joan Ocean & Jean-Luc Bozzoli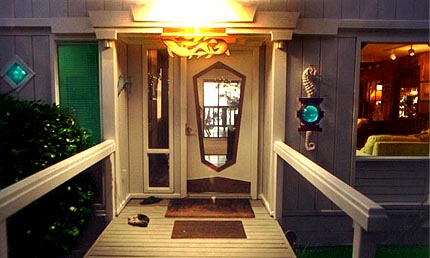 Enter this serene atmosphere with us as we work and play,
immersed in the healing peace of Hawaii.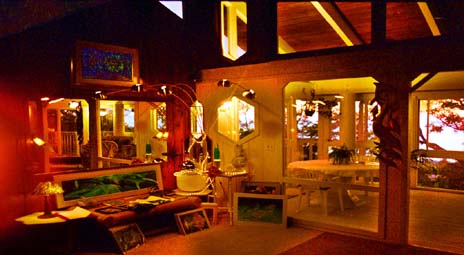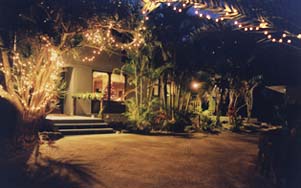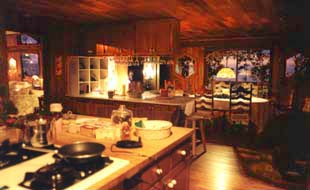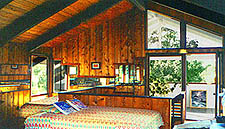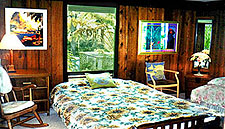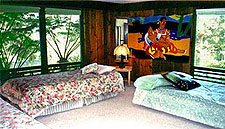 Living in ... Living with ...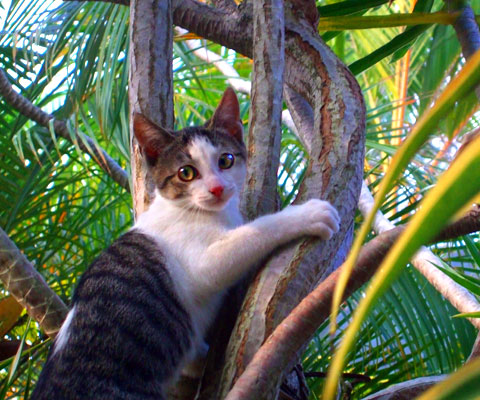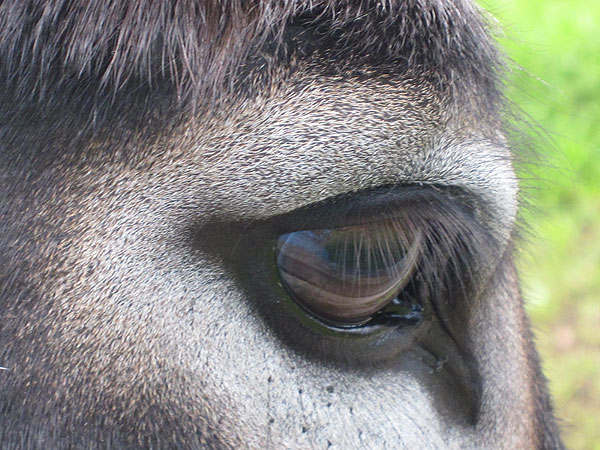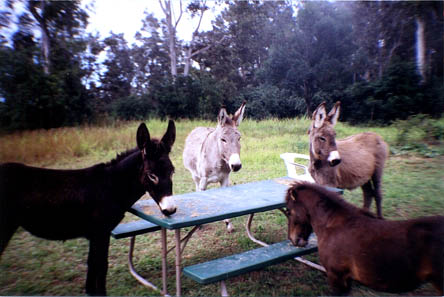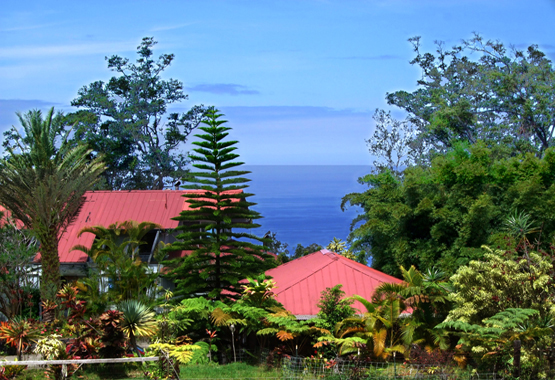 New beginnings with the stars , among our old ohia ancestor trees

"We feel the Dolphins' presence across the frontiers of space and time...
... together with the Nature Spirits, the Fairies and the Elves, we play, just beyond our linear world ...
...and co-create with you our Multidimensional Ways of Living." - Jean-Luc

Visit our Art gallery : www.JeanLucBozzoli.com
---
DOLPHIN CONNECTION
Post Office Box 102
Captain Cook, Big Island, Hawaii 96704
Call toll free in US: 888-755-7750 or 808-323-9899





[ Home ] [ About Joan ] [ Album ] [ Dolphins & Whales with Us ] [ Human-Dolphin Village ] [ Our Children ] [ Seminars ]